450g blue/black/white pure wool being knitted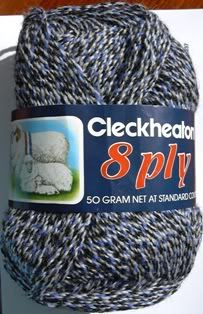 I have here 9 50g balls of 8ply (DK) pure wool yarn. Some of the balls have lost their labels. It has been plied from separate strands of blue, black and white. When knitted up, the effect is a 'fleck-y' sort of fabric showing all three colours.
I am asking for $20 + postage for the lot.