Clan 12ply - 2 colours SOLD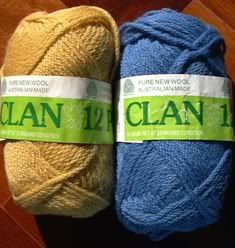 I have 3 labeled + 3 unlabeled 50g balls in mustard and 4 labeled 50g balls + 1 100g rewound ball of blue.
The labels say 'handwash only', so I believe this will probably felt quite well.
I will sell the lot for $12 + postage or $8 for the mustard and $7 for the blue.