Gold yellow acrylic SOLD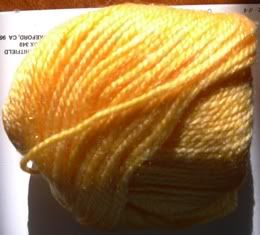 This is about the softest acrylic I have ever felt. It's so nice I have given in to the temptation to keep some for making baby items for the hospital. I am selling this lot, which is 'extras'.
There is just under 400g here. The balls are unlabeled and it's hard to tell whether any has been used. There are 10 balls in all.
I am selling this lot for AU$10 + postage.